Snow Canyon State Park , UT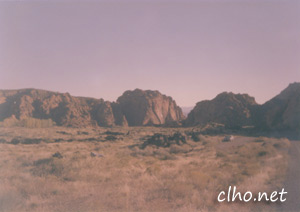 Location:
UT 18
11 miles North of St. George
Utah
Snow Canyon State Park located a few short miles from St. George, Utah. This small but unique state park has lots to see. It holds a little bit of mystery as well as grand sites to see. This small park has hiking and rock climbing for all abilities. The sandstone varies through out the small state park from a vivid red, to creamy golden colors. In the canyon floors are the great coral sand dunes that are great for a run through.
General Information
Snow Canyon, a small area just away from St. George, is a fantastic place to visit. It offers many different types of attractions. Mostly know for the varying changes in colors of the rocks and spotted with lava rocks. Coming in from St George, you descend into the valley floor of Snow Canyon. It is a site to see as the cliffs vary from one side to the other.
Attractions to see while in Snow Canyon can depend on what you are looking for. There is a wide range of long hikes to short strolls in the area. There are beautiful coral colored sand dunes. At first glance the park could look rather small but it consists of 5,738 acres of land.
Well known for a rare desert tortoise that is protected on the land. So if you go to visit be sure to look out for him. There are signs around that warn you, but best to be looking out before you see the sign. This park is full of wildlife much like the rest of the Utah desert areas. Most only come out at night during the summer do to the heat of the sun. If you go be on the look out for all the animals you can see
Rock Climbing
Rock climbing is well known the world over. Snow Canyon is full of well document hikes. Books are available in the local outdoors store in St. George. If you are in the area in the first weekend in November, there is a free rock climbing clinic and you can test out equipment. Many of the major brands of climbing gear are there. Black diamond and 5.10 are just a few examples.
The climbs range in all difficulties from 5.5 to 5.12 from what I remember.